WYVERN MAGIC MARKETING AUTOMATION SUITE
SAVE TIME & COSTS LIKE NEVER BEFORE
Wyvern Magic v10's new Form Builder tool gives you the power to create emails, sign up pages and even entire microsites within Magic itself.
Creating pages for your events has never been more simple. It can be done in minutes and, as it is hosted in Magic, it gives existing users the chance to complete the form with their existing sign on data. All new users data is captured for later remarketing.
So now you can set up & run entire dynamic campaigns yourself, without the need for a web developer. Power to the people!
Here's how we do it, but please get in touch if you want more detail on how we would uniquely approach your business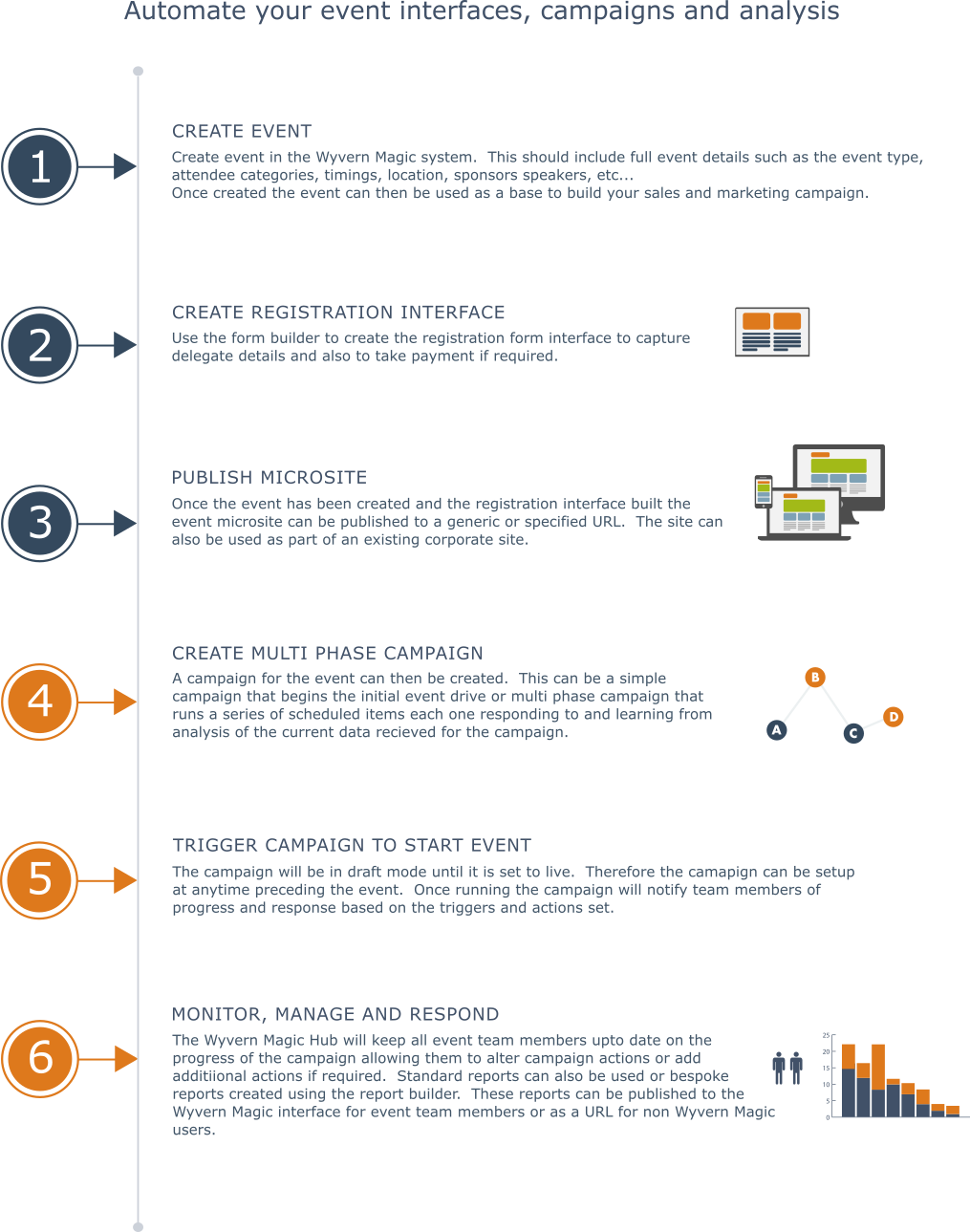 />